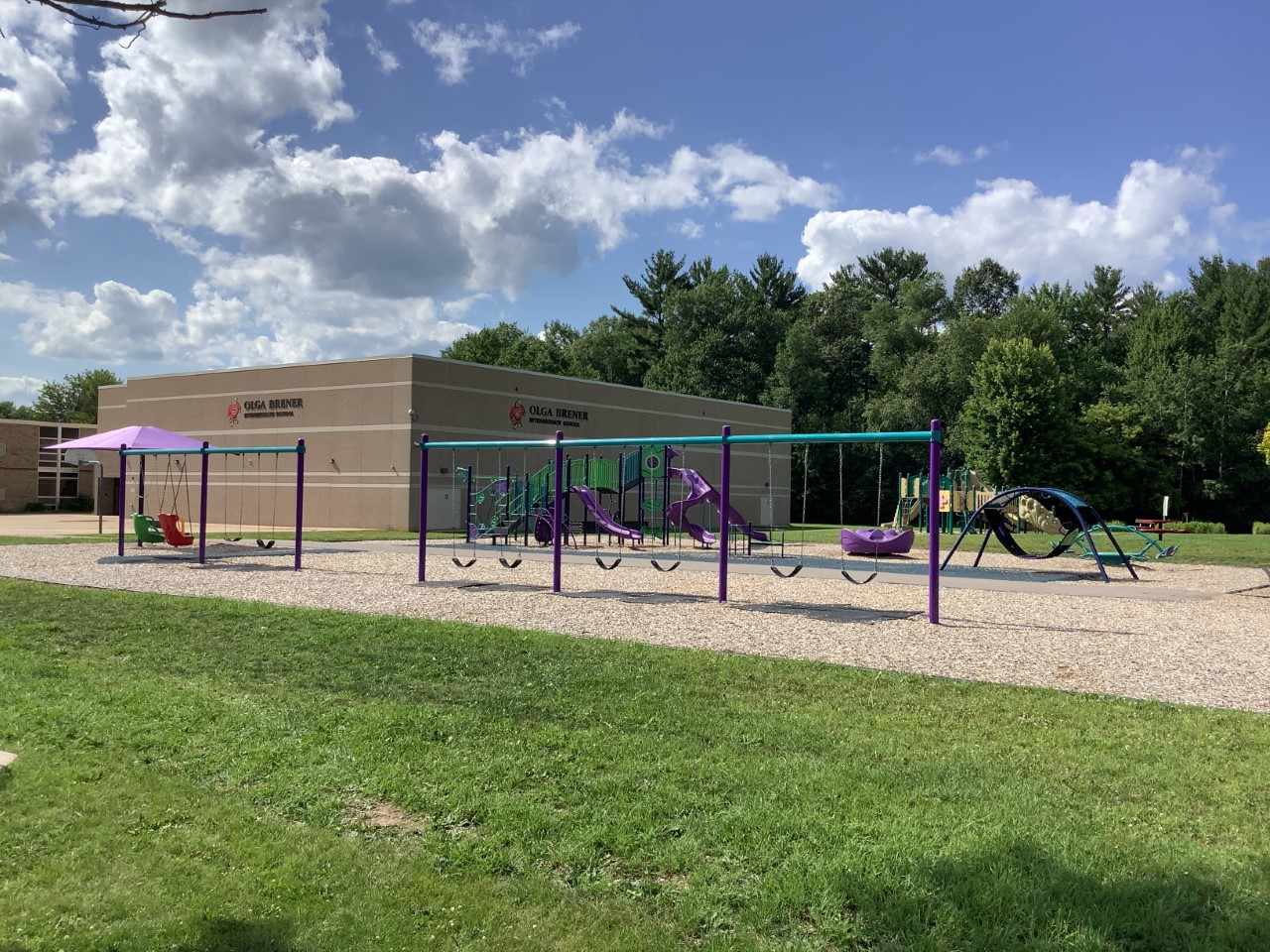 1300 South Union Street
Shawano, WI 54166
Phone: (715) 524-2131
Fax: (715) 524-9899
ADMINISTRATION
Principal Matt Peterson

About Olga Brener Intermediate School
Olga Brener Elementary School was constructed in 1968 and named in honor of one of Shawano's dedicated educators. Mrs. Brener had been associated with the Shawano school system for nearly 50 years including six years as a member of the Board of Education. For 43 years, Mrs. Brener was principal of Lincoln School and in later years before her retirement, she also served as administrator of the public school in Neopit and Keshena.
It was while she was principal of Lincoln School that she organized the Lincoln School PTA and in 1922, brought about the organization of Girl Scouting in Shawano. Her lifetime devotion to education was recognized when Shawano's new elementary school was dedicated in her honor in August, 1968. She retired in 1964 and died in 1969.
In late 1991, a new addition was added to Olga Brener Elementary. The $1.7 million addition included 13 classrooms, a larger kitchen, all-purpose room which is used for physical education classes as well as physical and occupational therapy and additional storage space. The new addition was also made accessible for the disabled. In 2009 the new gym was added and in 2010 the entire building was updated and remodeled. 2017 brought the addition of the Boys and Girls Club to our building.
Our new facilities encourage community use and involvement.
VISION STATEMENT - Believe.Achieve.Succeed