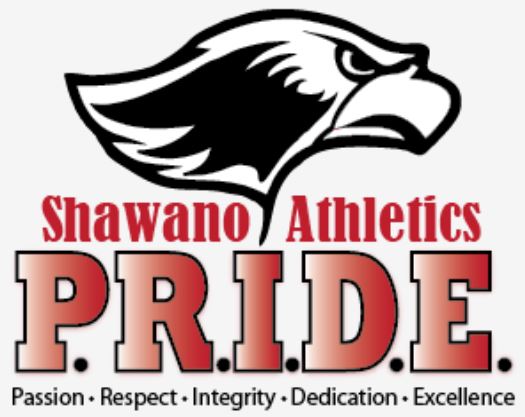 Joel Wondra, Activities Director
wondraj@shawanoschools.com
(715) 526-2175 ext. 8103
Twitter: @AdShawano
Fcaebook: Shawano Schools
Jane Peterson, Athletic Department Administrative Assistant
petersj@shawanoschools.com
(715) 526-2175 ext. 8107
Attention Student-Athletes
The 2019-20 school year forms and eligibility video will be available on-line starting July 10th. Each student-athlete and parent/guardian are required to watch the eligibility video and sign all required forms in order to participate in Shawano Athletics for the 2019-20 school year.
Each program will host a Parent meeting to address sport specific policies and expectations. All required forms must be on file and verified in the High School office before beginning practice!
Forms and the video link may be found here.