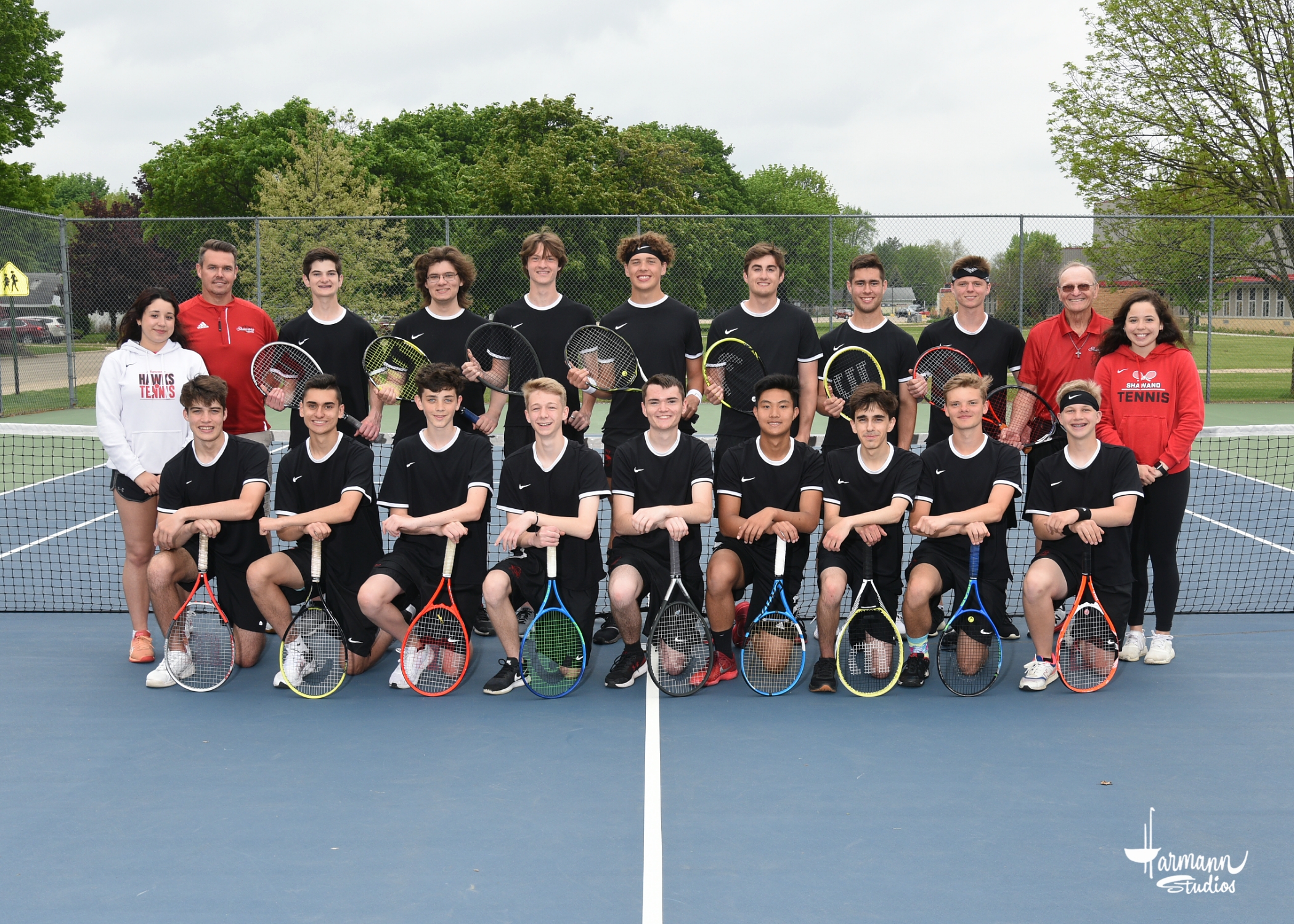 What you will need for practice:
-Proper shoes and attire. Clothing must be non revealing. Attire may include shorts, sweatpants (under 60 degrees required), Short sleeve T, Long Sleeve T, Sleeveless T, No Tank Tops, No cut off shorts/jorts.
-Shoes should be a multi directional shoe. Tennis specific is best because the outer sole is designed for court surfaces. A training shoe would also be a good choice. Running, volleyball and basketball shoes are not ideal.
-A large beach towel for warmups and training.
-A small hand towel or similar to act as a sweat towel for grips, hands and forehead.
-At least 4 bottles of water. Gatorade or similar sports drinks are best for after practice.
-A tennis racquet or two.
-Not your Cell phone: Phones will be kept in players' bags. They can be used before and after practice. If there is an emergency situation please inform the coach for the best course of action.