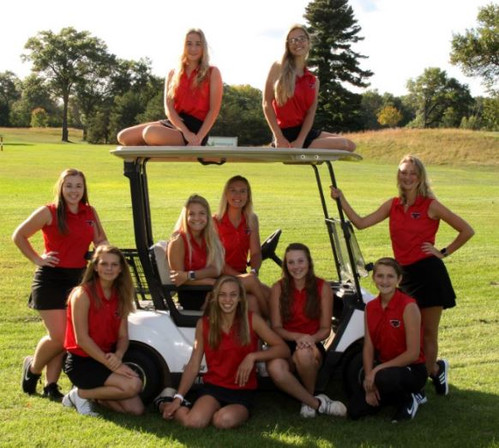 2019 Girls' Golf Team
Announcements
First day of practice
Mon. August 10, 2020
9:00am
Meet at the Shawano Lake Golf Course.
Parent Meeting
When: TBA
Where: Shawano Golf Course
Time: 11:00am
A chance to meet the coach and learn more about what is expected of the girls, and ask any questions you may have.
Attention Student-Athletes!
The 2020-21 school year forms and eligibility video will be available on-line starting July 20th. Each student-athlete and parent/guardian are required to watch the eligibility video and sign all required forms in order to participate in Shawano Athletics for the 20120-21 school year.
Each program will host Parent meetings to address sport specific policies and expectations. All required forms must be on file and verified in the High School office before beginning practice!
Forms and the video link may be found here.
Please contact Coach Kugler at kuglerd@shawanoschools.com with any questions.
Head Coach: Dean Kugler
Assistant Coach: Josh Pyne