The Shawano Girls Swim team is eagerly awaiting the start of the 2020-2021 swim season. Any incoming Freshman girls are welcome to join the team. Here are some important dates to mark on your calendars: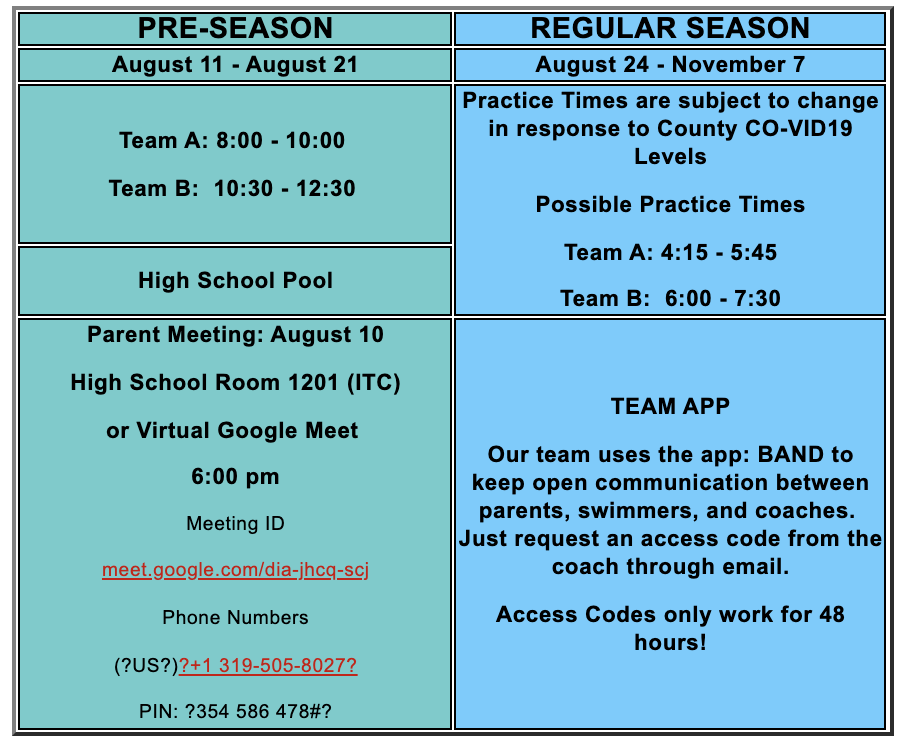 Currently our team has 16 fantastic, wonderful, supportive team members , but we are in need of swimmers in all grades, so spread the word, talk your friends into it, and give us a try. If you have any questions or need more information, please contact one of the coaches:
Head Coach
Assistant Coach
Gina Monfils
monfilg@shawanoschools.com
Attention Student-Athletes!
The 2020-21 school year forms and eligibility video will be available on-line starting July 20th . Each student-athlete and parent/guardian are required to watch the eligibility video and sign all required forms in order to participate in Shawano Athletics for the 2020-21 school year.
Each program will host Parent meetings to address sport specific policies and expectations. All required forms must be on file and verified in the High School office before beginning practice!
Forms and the video link may be found here.
Please contact Coach Monfils at monfilg@shawanoschools.com if you have any questions.
PRACTICE/MEET SCHEDULES
TEAM HANDBOOK
SAVE THE DATE
PARENT MEETING:
On-Site: August 10th
Room 1201 (ITC)
6 pm
Virtual: Google Meet
Meeting ID
Phone Numbers
(?US?)?+1 319-505-8027?
PIN: ?354 586 478#?
PARENT NIGHT:
September 24, 2020
Line-Up @ 6:30 pm
SENIOR NIGHT:
October 13, 2020
Line-Up @ 6:30 pm