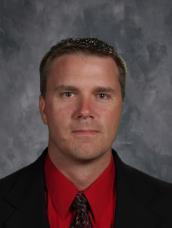 January 19, 2022
Good afternoon,
Here are some updates for this week:
1. This is the last week of the first semester. Students are taking their final assessments in their even period classes this week.
2. No school this Friday (21st) and Monday (24th). These are teacher inservice days.
3. Due to the large number of students out, we will be posting grades for 1st semester on February 1st. We extended the window so teachers can work with students who have been out.
4. Due to our high Covid numbers, we are postponing the Winter Wonderland dance. I am working with the student council to decide on a new date. We are hoping that our numbers come down so we can have a dance without masks being required. We are still continuing with our Winter Wonderland activities, and will be offering a free hypnotist show on the 29th to SCHS students. The show will start at 8:00 PM. Students need to sign up in the office if they plan to attend.
5. Starting next week, we will be going back to what is our normal daily schedule. Our schedule will alternate daily between odd and even periods and the students will have classes for the entire semester. Since this is the first time both our freshmen and sophomores will be part of this, we will be working to make the transition as smooth as possible.
Thank you.
Mr. Zwirschitz
__________________________________________________________________________________________________________________________________________
December 6, 2021
Good afternoon,
I have a few updates for you:
1. Parent/Teacher conferences are scheduled for this Thursday (December 9th) from 4:00 PM until 6:00 PM. Teachers will be available to call you during that time. To sign up for a call, please go into your Skyward account and sign up. I have attached information on how to sign up.
2. Last week, our FFA put up our Christmas tree in the commons. It is nice to have our big tree back this year. Thank you to the Duchac family for donating the tree again this year.
3. The juniors (including E-learners) will be taking the pre-ACT test on the 14th of December. The pre-ACT test is a shortened version of the ACT test and is being given to help the juniors prepare for the ACT test in March. The test lasts 2-1/2 hours and will take place in the morning. Juniors will report directly to their testing room on the 14th and will be finished by lunch. All other students will attend their regular classes. If you have a junior student, you will receive information on how your student did and tips on areas of strength and areas of focus.
4. Winter sports are in full swing. If you have a free night, please stop in and support one of the teams. We are not restricting attendance this year. To see what is going on with our teams, please use this link: https://bayconference.org/public/genie/169/school/8/.
5. Parents of athletes in our Shawano Athletic programs can receive real-time updates of schedule changes by text and/or email. To subscribe to these updates, visit this link.
Thank you and have a great week.
Mr. Zwirschitz