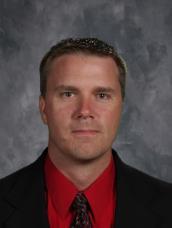 04/20/21
Here are a few updates:
1. The Aspire testing for the freshmen and sophomores went well. It is a long and tough test, and they did very well.
2. Congratulations to our SCHS students who competed in the virtual 2021 Junior Achievement Business Challenge. The 1st place team receiving $500 scholarships and moving on to the State Competition is Gracie Onesti, Avery Dreier, and Emily Heling. Winner of a $500 scholarship drawing is Joe Mente. Additional competitors included Lucas te Plate, Braedyn Kowalkowski, Odessa Arce, Ethan Chelberg, Connor Chelberg, Rachel Reed, Sophie Hanauer, Macy Monfils, Nolan Buck, and Joshua Bergmann. Students had the opportunity to virtually compete and the event included 18 schools from 3 regions and was announced by WIXX's Otis Day.
3. Our Forensics team competed in the state festival this past weekend and did very well. Receiving gold medals (Critics Choice Awards) were Grace Licausi for Special Occasion Speech and Megan Herrmann for Prose. Isabel Colon received a silver medal (All State Award) for Prose, and Tyler Thiel received a bronze medal (Finalist Award) for Impromptu Speaking. Great job!
4. The spring play took place over the past weekend as well. The students performed What I Want to Say But Never Will. The entire cast and crew did a great job.
5. We will be hosting prom for SCHS juniors and seniors on May 1st. The dance will run from 8:00 PM until 11:00 PM. Tickets must be purchased in the office prior to the dance and cost $15 per person.
6. On Monday, April 26th, the sophomore students will be watching a video on distracted driving during enhancement. This event is replacing the PARTY at the PAC that normally takes place in Appleton. It is now called FOCUS (Focus on driving, Others are affected, Clear distractions, Understand that substances impair judgment, Safely reach your destination).
7. On Thursday (April 22nd), our graduation vendor will be here during lunches. Seniors can pick up their cap and gown during that time.
Have a great day!
Mr. Zwirschitz
--------------------------------------------------------------------------------------------------------------------------------------------------------------------
Good afternoon,
Here are a few reminders:
1. Tomorrow (3/25/21) and Friday (3/26/21) are virtual days. Teachers will have work for the students to complete on Google Classroom. Attendance is based on student completing the assignments.
2. The end of the quarter is Friday. Due to our schedule this year, the grades for each quarter are the official semester grades. Students need to make sure they have completed and turned in all work that is still allowed to be turned in.
3. Next week is spring break. The office will be open on Monday, Tuesday, and Wednesday from 6:30 AM until 3:30 PM. The office is not open on Thursday or Friday.
4. The music department had their induction of the new Tri-M members. The ceremony was held last week. The new members are: Gabriella Bukoski, Alejandra Castro-Carias, Brianna Goetsch, Jackson Smits, Carly Stefl, Faith Ugoretz, Ananya Wilson, Jenna Ainsworth, Ariana Albert, Anna Etten, Madeline Heling, Ania Hoffman, Ava Huntington, Hakyung Kim, Leslie Lemerond, Evelyn Lyles, Felix Lyles, Aiden Preston, Selah Schmitt, Peyton Schultz, Adayla Sheldon.
5. The Aspire test is coming up for the freshmen and sophomores. The freshmen will take the test on April 14th and the sophomores will take the test on the 15th. If a student has an IEP, they will test at other times. The case managers will be letting the students know when they test. We will have a normal school day on the testing days.
6. Prom will be held on May 1st here in the commons. This year, we will only be allowing juniors and seniors who attend SCHS. Masking will be required. Ticket information will be provided soon.
Thank you.
Mr. Zwirschitz
_