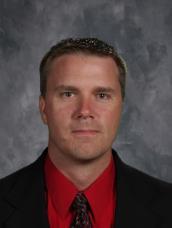 11/13/20
Good morning,
Here are a few reminders:
1. We will continue with our virtual learning model through at least November 20th. The district will be determining in the upcoming days as to how we will proceed after the break.
2. If/when we start having students back in the building, it will most likely be by cohorts again. We will resume our normal daily schedule. Please note that the expectations will be different for students whose cohort is not in the building. All students will be expected to join Google Meets during their respective class time. Because of the daily schedule, the meetings will be spread throughout the day and not just in the morning as they are now. If/when we start having students back in the building, I will provide detailed information as to how things will work.
3. Due to the closure, we were unable to have our annual Academic Letter awards ceremony with the students. Students with a cumulative GPA of 3.9 and over earn their academic letter. Ms. Warnke has worked hard in putting everything together and has created a slide show that can be found on our webpage using this link: https://www.shawanoschools.com/o/schs/article/346907. Students will receive their award when they return to school I have also attached a list of the academic letter winners.
4. We still have student's picture packets here in the office. If your student had their picture taken in September, and ordered a package, you can stop in the office to pick them up. Our hours are from 7:30 AM until 3:45 PM everyday.
5. Students do not have school the week of Thanksgiving.
6. We will be having parent-teacher conferences on Thursday, December 3rd. The conferences will be either a phone call or a Google Meet. When I know the daily format we will be in on the 3rd, I will put together a sign up sheet online for you to sign up.
Thank you and have a great weekend!
Mr. Zwirschitz