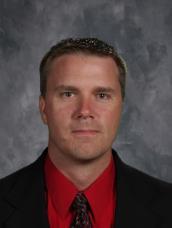 10/5/20
Good afternoon,
Here are a few updates for the week:
1. With all of the uncertainty, our picture retake day is still up in the air. Once we have a clearer picture of how we will move forward after next week, I will solidify a date with the photographer to be in the building. This will be for students who did not take their picture the first time and students who want to retake their photograph.
2. We have the student pictures from the first round. Our plan is to distribute them to the students when they return. If your student is an e-learner, or you would like your pictures prior to the students returning, you may come in to the office to pick them up. Our hours are from 8:00 AM until 3:30 PM each day.
3. Students need to sign into their Google Meets each day at their scheduled times. While we are in virtual learning, student attendance is based on these meetings. E-learning students must also complete the Google Form.
4. We mailed out a grade update and student's STAR test results today. We are four weeks from the end of the quarter. Please remember that the grades at the end of the quarter will be the official grade for the current classes. These grades will count toward the student's GPA and class rank.
5. Students do not have class on October 16th and 19th.
Thank you for your patience with everything that has taken place this year. None of this is what we want, but if we all continue to work to make it as good as possible, we can make it work.
Have a great weekend.
Mr. Zwirschitz
-----------------------------------------------------------------------------

09/21/2020
1. During enhancement time this week, students will again be taking the STAR assessment. We have the students take the STAR test in Math and Reading. STAR tests are computer adaptive, which means they adjust to each answer student provides. We have students take these two tests to provide information to both the student and teacher on how they are progressing.
2. I have had a few people ask me for the yearbook link. Here is is again if you are interested in ordering a yearbook for your student: https://yearbookforever.com/schools/shawano_community_high_school_buy_yearbook_317343/izvdRgvj1L2xhdANVOnmIBim
3. We are working with the photographer on how we will do our retake day. When I get the date(s) set, I will let you know.
4. In Google Classroom, the system is able to send out weekly updates for your student's classes. If you would like these updates, please contact the teacher of the class to get these reports.
5. Our math department is still having what we call "Think Tank." Each period, a math teacher is available to help students with any math questions they may have. This is being done through a Google Meet, so students in and out of school can join to get help. Please see the attachment for information on the times students can check in.
6. Our library is available each day for students who need internet access. Students can sign up for two hour blocks to come in and use the district's internet. If a student is interested in coming in, they should contact Mrs. Hoffman in the library at hoffmac4@shawanoschools.com. The sessions are from 8:15 AM until 10:15 AM; 10:30 AM until 12:30 PM; and 1:00 PM until 3:00 PM. We do have limited space, but for the most part students can pick the times that would work best for them.
Have a great week!