Welcome to the Shawano Community Middle School. Great things happen here! Our dedicated staff is committed to serving students and families of students in grades 6 through 8. On top of its rigorous curriculum in math, science, social studies, and ELA, SCMS also provides students a variety of opportunities to explore classes in the areas of art, music (band, choir, and orchestra), tech. ed., family and consumer science, foreign language (Spanish and French), agriculture, and physical education. We also dedicate resources and supports to meet the individual needs of our students. SCMS offers a variety of extra-curricular opportunities for student involvement through clubs and athletics.
The SCMS building originally served as Shawano High School, and was converted to a middle school in 1997. Due to the support of the Shawano community, our building underwent a major renovation in the summer of 2016, helping to ensure a better learning environment for students and staff.
Shawano Community Middle School Vision
SCMS will inspire students to be actively engaged learners and citizens in their school and community.
Shawano Community Middle School Mission
Our mission at SCMS is to cultivate positive relationships in a safe environment where students grow socially and emotionally, while challenging themselves academically to become motivated life-long learners who make meaningful contributions to society.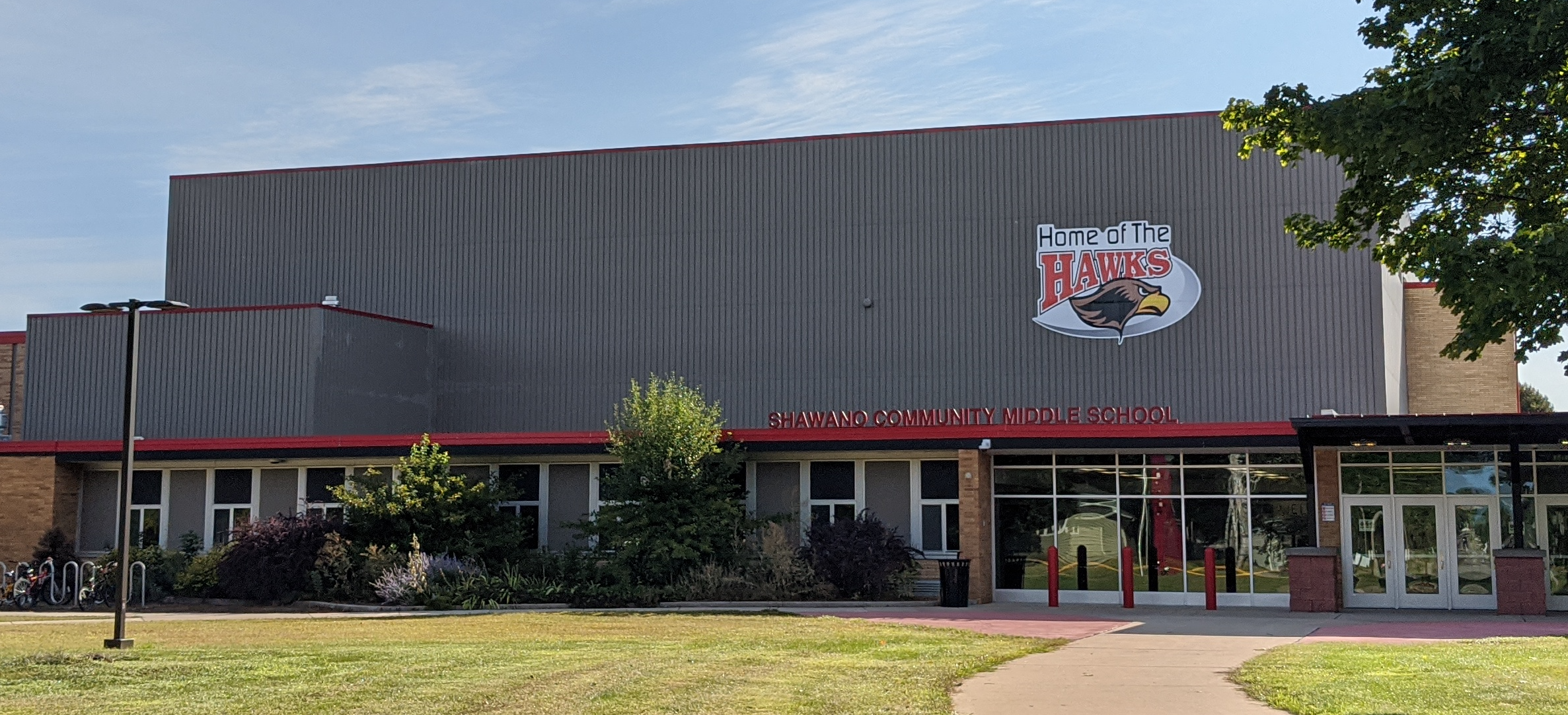 Shawano Community Middle School
1050 South Union Street
Shawano, WI 54166
Phone: (715) 526-2192
Fax: (715) 526-5037