The purpose of the initiative is to connect persons who wish to volunteer with agencies in the Shawano area that need volunteers.
The partners who have joined this initiative include;
The Shawano Area Community Foundation

Shawano Community Education

Leadership Shawano County

Shawano Country Chamber of Commerce
The goal is to have a means where people can find information regarding volunteer opportunities in our area. The Shawano Leader promotes volunteering by running a weekly section in the Sunday paper. Most of the page is devoted to various aspects of volunteering.
Each week an active volunteer is recognized, several volunteer agencies are listed, upcoming fundraising events are posted and a human interest story is featured.
Join our eNews database to receive notices about Volunteer Opportunities when they become available!
If you would like to join the Shawano Volunteer Database CLICK HERE to sign up.
EMAIL PRIVACY
Your privacy is very important to us. Our email database is never shared nor sold. Your name or email address is never shown in an email communication.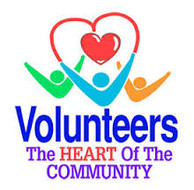 View organizations that utilize volunteers in the Shawano area. Contact the organizations that interest you.