Monday, June 13- Thursday, July 14 (No Summer School: Monday, July 4)
Monday- Thursday: 8:00 a.m. - 1:00 p.m.
Pre-4K - 2nd Grade: Hillcrest Primary School
Grades 3-8: Shawano Community Middle School
Summer School Registration:
Online registration is through Skyward Family Access this year.
Registration starts March 20 and runs through April 24.
When choosing classes, your child is signing up for the grade level they are currently completing during the 2021-2022 school year.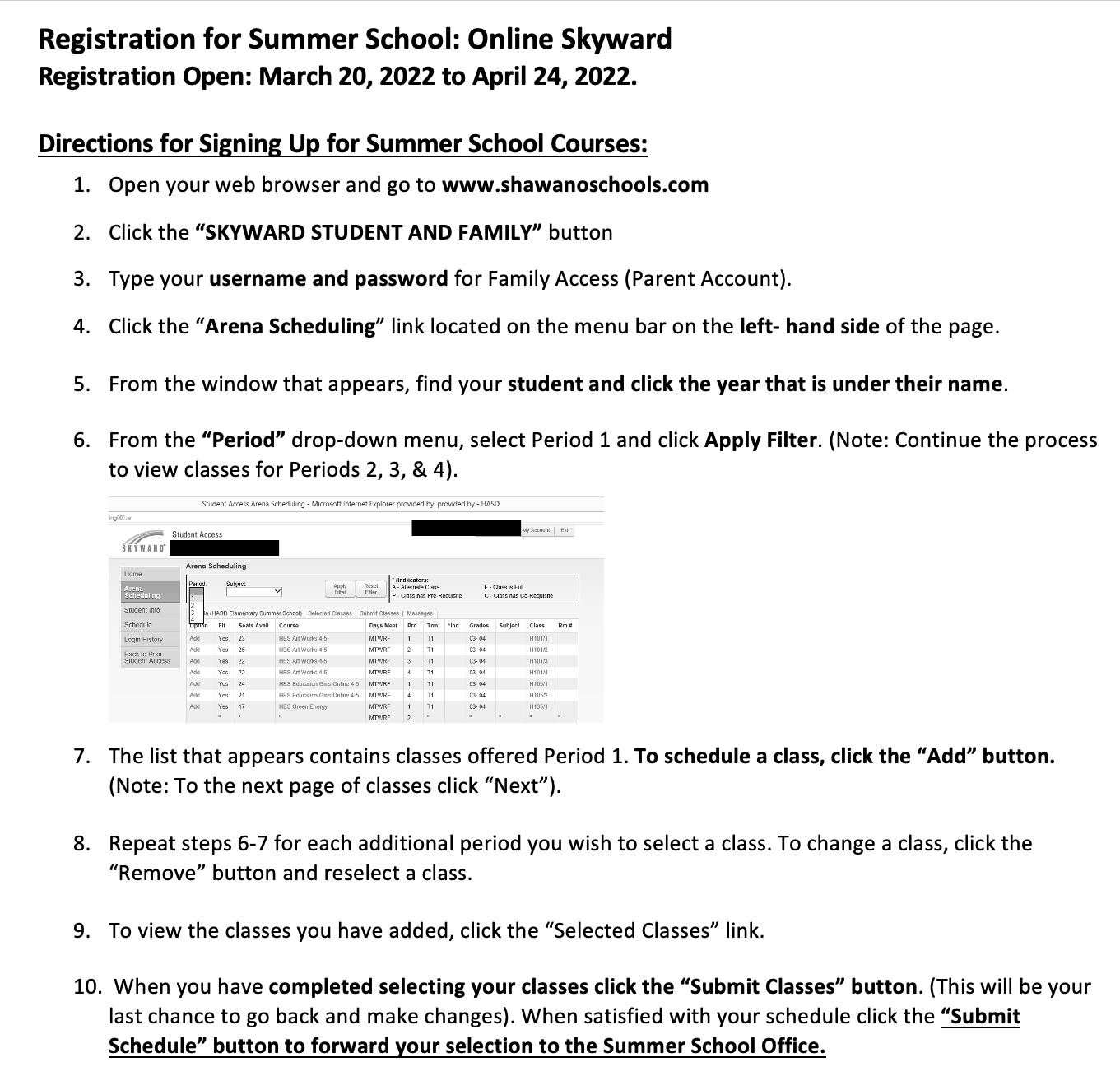 Summer School Course Catalogs:
Kobussen Buses will again provide busing for the Shawano Summer School program. Please register your child for busing through Skyward when completing Summer School Registration. Parents will have access to bus information for their child by logging into Skyward.
If you have any questions, please contact Kobussen. Email: Shawano.Dispatch@kobussen.com
Summer School Coordinator: Thomas Dechant
Phone: 715-526-2192 ext. 8301
Email: tdechant@shawanoschools.org
Summer School Middle School Principal: Patrick Shomaker
Email: pschomaker@shawanoschools.org
Summer School Administrative Assistant: Elizabeth Schultz
Email: eschultz@shawanoschools.org
High School Summer School Recovery Coordinator: Jessie Hanssen
Email: jhanssen@shawanoschools.org