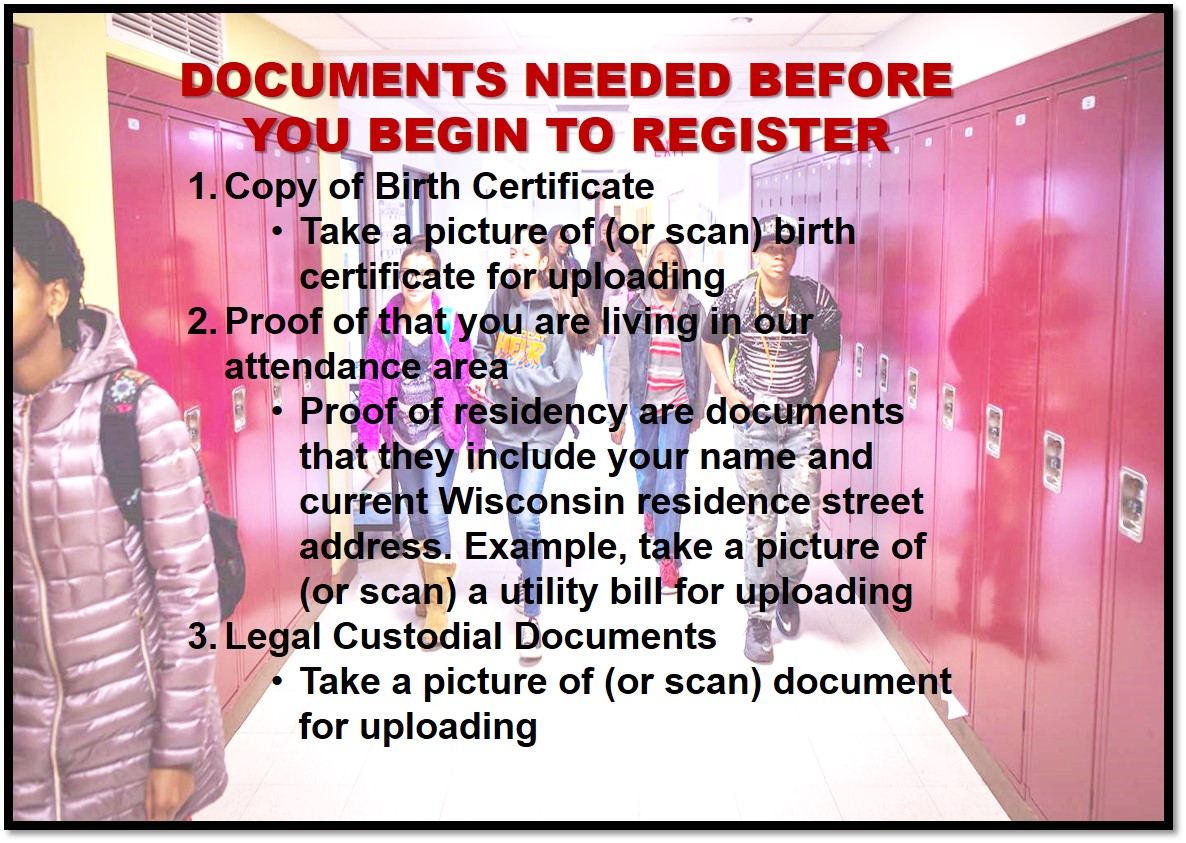 HOW TO REGISTER YOUR CHILD
We are excited that your child will be attending one of the our schools in the Shawano School District. Our school system has an easy-to-use, secure online registration system that will allow you to complete many of the forms required for registering your child. Much of the registration process, including the uploading of documents needed for registration, will be completed online. Most document attachments (PDF, JPG, DOC, PNG, etc.) are compatible. Families should begin online registration, even if their child's health records are not up to date.
After you have your child(ren)'s birth certificate and proof of residency, click New Student Registration for New Student Enrollment or click Current Family Registration if you are re-registering or registering an additional child in your family. When you have completed registration process do not forget to press the submit button. You will see a successfully submitted message. You will be contacted by one of the school personnel from the school your child is now enrolled in. Please see the directory of our schools along with the phone numbers.
If you have need assistance registering your child or have any questions regarding student enrollment or student data update, please email Emmy Pennycook, Shawano School District Registrar, epennycook@shawanoschools.org , or call for an appointment at 715-526-3194 extension 3121
Shawano Schools Directory